The Southern Highlands Community Foundation today released its long-awaited research report detailing our community's successes and challenges.
Hugh Mackay AO, iconic Australian psychologist, social researcher and writer, and Patron of the Foundation, said:
"I have not previously seen such a comprehensive analysis of the characteristics of a region."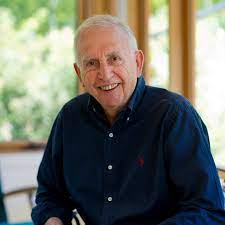 The research report is being made available to all of 52,000 residents of the Southern Highlands and was sourced from 30 data bases and research studies, including the most recent Australian Census.
Nicole Smith, new Chair of the Southern Highlands Community Foundation, said:
''Vital Signs is a global research methodology that explores the broad key themes of health, education, employment, housing and belonging. The Foundation funded the inaugural Vital Signs Research Report to provide a detailed snapshot of the growing needs of our community in order to ensure help and support is directed where it is most needed."
The 14 page infographic report presents over 100 data points and charts about our community.
Hugh Mackay continued: "This remarkable snapshot of the community reveals some very bright spots (life satisfaction, material comfort, enjoyment of the natural environment) and some very dark shadows (increasing domestic violence and sexual assault and a disturbing number of residents who don't feel connected to the community). The community and the Foundation must now address the questions raised by these findings".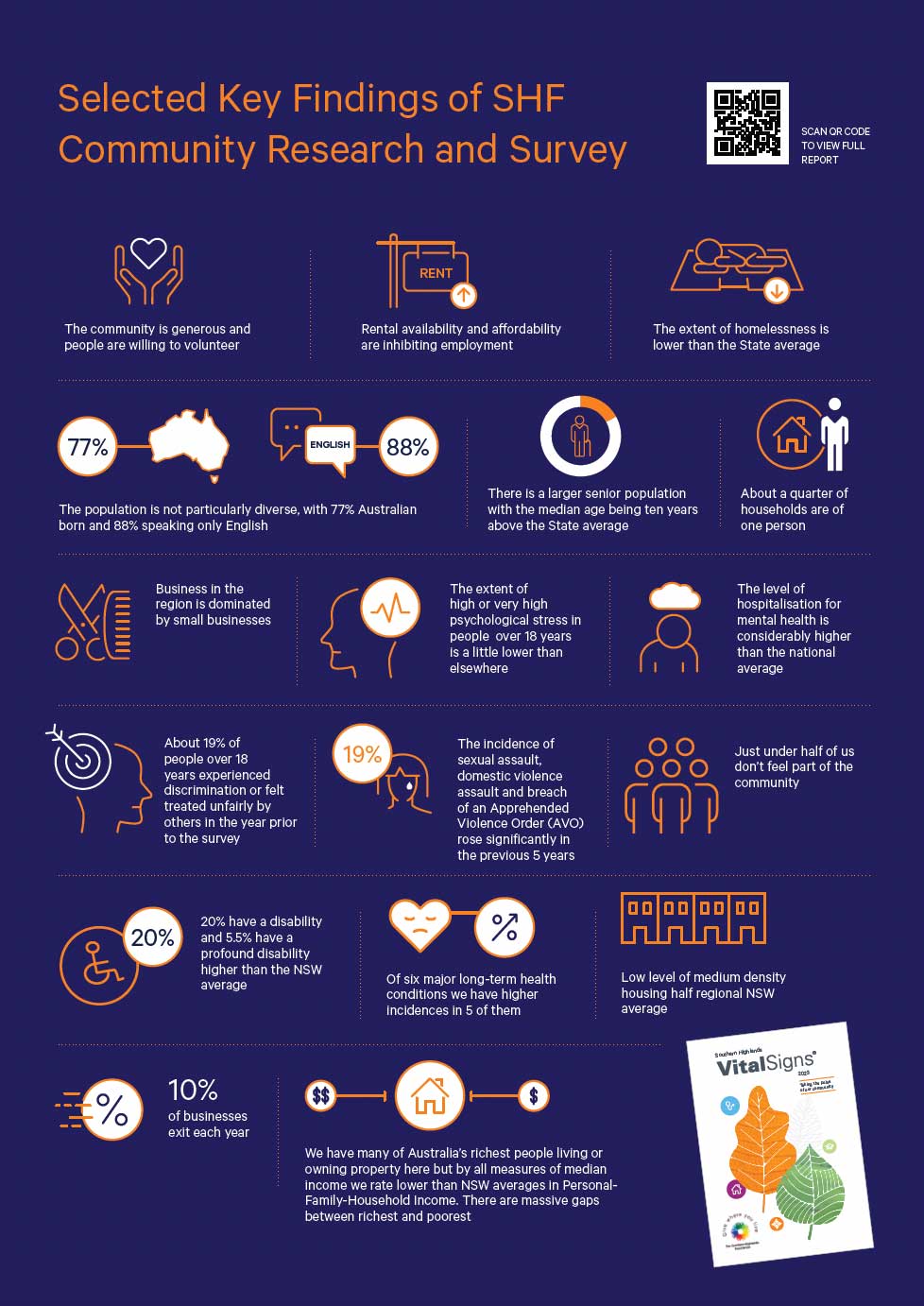 The Vital Signs report will be updated every two years so trends, emerging issues and successes can be highlighted.
Download the report here.