The Southern Highlands Community Foundation, is delighted to announce the appointment of long-term Director, Nicole Smith, as Board Chair. Nicole replaces Shelley Boyce, OAM, who is retiring from the role as Chair and Board Director after 16 years of service working tirelessly for the Foundation and the Southern Highlands community.
In recognition of her many years of dedication to the Foundation, Shelley has been elevated to the role of Patron, serving alongside renowned social researcher and author, Hugh Mackay, AO.
Nicole Smith has served on the Foundation board since 2015. A tireless advocate for the Southern Highlands community, Nicole's approach is fuelled by her firm belief in using her marketing, entrepreneurial and business experience for positive impact.
Nicole's community work first began in her role as school captain of Bowral High School and has continued in tandem with her career through an array of local not- for-profit roles, including as board member of the Southern Highlands Arts Fund, Supporters of a Southern Highlands Regional Gallery, BDCU Children's Foundation, and as President of the Bowral Public School Council and Vice President of Grow Southern Highlands.
According to Nicole: 'It is an honour to take the helm of the Southern Highlands Community Foundation at this critical time. I have worked closely with Shelley over many years and few people would realise how selflessly she has worked for our communities. She has been a stalwart of this organisation and leaves the Foundation strong and poised for the next chapter in its growth and service to the people of the Southern Highlands.'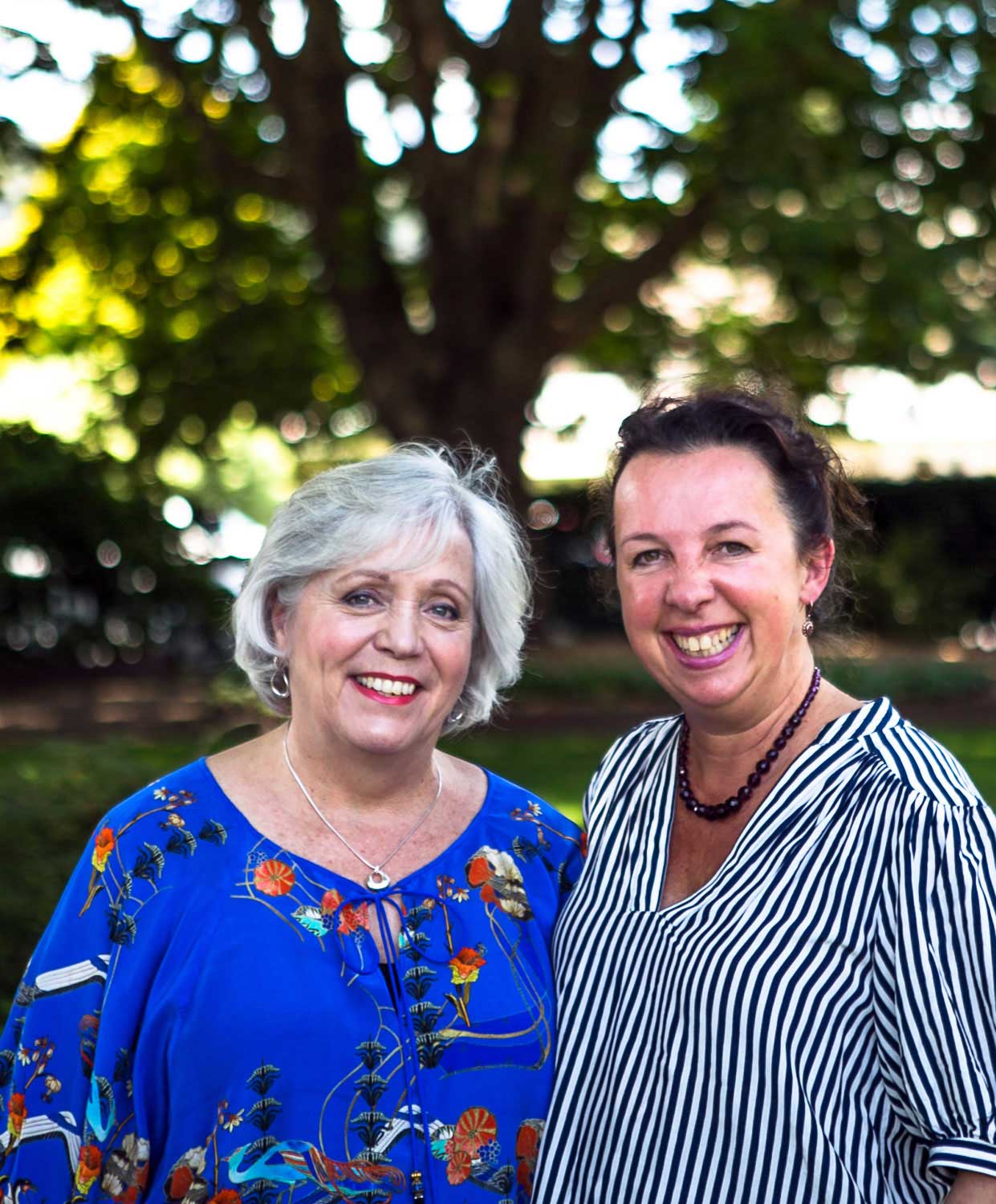 Shelley stated: 'I am grateful for my time as Chair of the Southern Highlands Community Foundation, it has been a privilege to serve the community. During my time as Chair I have met the most generous, dedicated, passionate people across the Highlands, each one contributing to the wonderful community we live in.  I thank the board of the Foundation for their commitment and vision, and most importantly the people of the Highlands for working with the Foundation to create a more caring community where we all share a sense of belonging. I send all my best wishes to Nicole in her new role as Chair and the Board for the future.'
According to Nicole: 'As we approach our 21st anniversary of raising funds to support our community, we have a dynamic new board with a clear vision focused on having impact, connecting locals and ever increasing the funds needed.  There is extensive and often hidden need in our community, and we have a range of new initiatives in the pipeline designed to begin to help those who are facing these challenges.'
'The Foundation was instrumental in managing the regional philanthropic response to the Black Summer fires, including distributing $340 000 raised from the FireAid2020 concert. However, there is much more to do as we support local families, bolster our charitable organisations and harness the collective goodwill of our Highlands community to address local challenges.
'I look forward to building upon the good work and generosity of all those who have come before us in order to make our beautiful community even healthier, happier and stronger.'