Celebrating the past and looking to the future
Last week we marked the start of an exciting new chapter for the SHCF with an event at Briars to celebrate our 21st.  It was a wonderful opportunity to come together to celebrate 21 years of the Southern Highlands Community Foundation.  We looked back at past achievements, hearing from board members who have been part of the SHCF story from the beginning, forging strong links across the community.
Nicole Smith, Chair of the SHCF introduced new faces to our board and unveiled a fresh new look for our communications and website. The aim of the Southern Highlands Community Foundation is to connect funds with those in our community that need it most and a key part of the evening was to announce a series of new grants and initiatives for 2023.
"In our 21st year were looking forward to making a difference.  There is much hidden need within our community, and we plan to have positive, meaningful impact wherever we can."
Nicole Smith, Chair SHCF
New Grants  
A series of SHCF grants are now available for Southern Highlands community initiatives that need funding to get up an running, these include:
Kickstart Southern Highlands
– funding of new community programs with a min of $1000 and max of $5000 in grants available.
21st Birthday Grants across three categories; First Nations, Arts & Culture and Cancer Care
– numerous grants available in each category.
Find out more.
Highlands Heroes Award – Nominations now open!
We were proud to announce that the inaugural round of our new community initiative Highland Heroes is now open.  Highlands Heroes is a bi-monthly award aimed at recognising and rewarding volunteers who work tirelessly for their chosen cause.  Winners receive a $5000 grant for their organisation, with five Highlands Heroes to be named in 2023.
Find out more.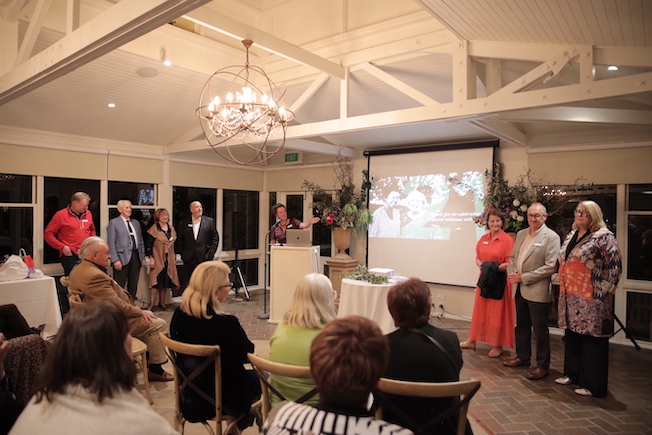 Our purpose is to build a stronger community
The Southern Highlands Community Foundation (SHCF) is on a mission to build a community that is kind and connected.  A community that is giving and helps those in need.  We do this by supporting initiatives that have lasting impact and generate hope which help our community continue to thrive.  Find out more about the SHCF.